Rotating Tweets News Page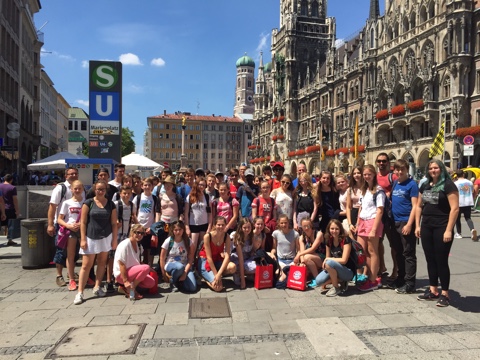 German Exchange Students visit Bavaria!
On 12th July our German Exchange students flew out to be re-united with their exchange partners for the away-leg of their exchange. On their arrival the group were greeted by their German partners dressed in traditional German costume and treated to a typical Bavarian lunch in the school cafeteria. During their week-long stay the students were given a tour of Regensburg, lunch at a traditional Sausage Kitchen, a trip to Munich and the Allianz Arena, as well as lots of other activities with their host families. A great experience for all!