Rotating Tweets News Page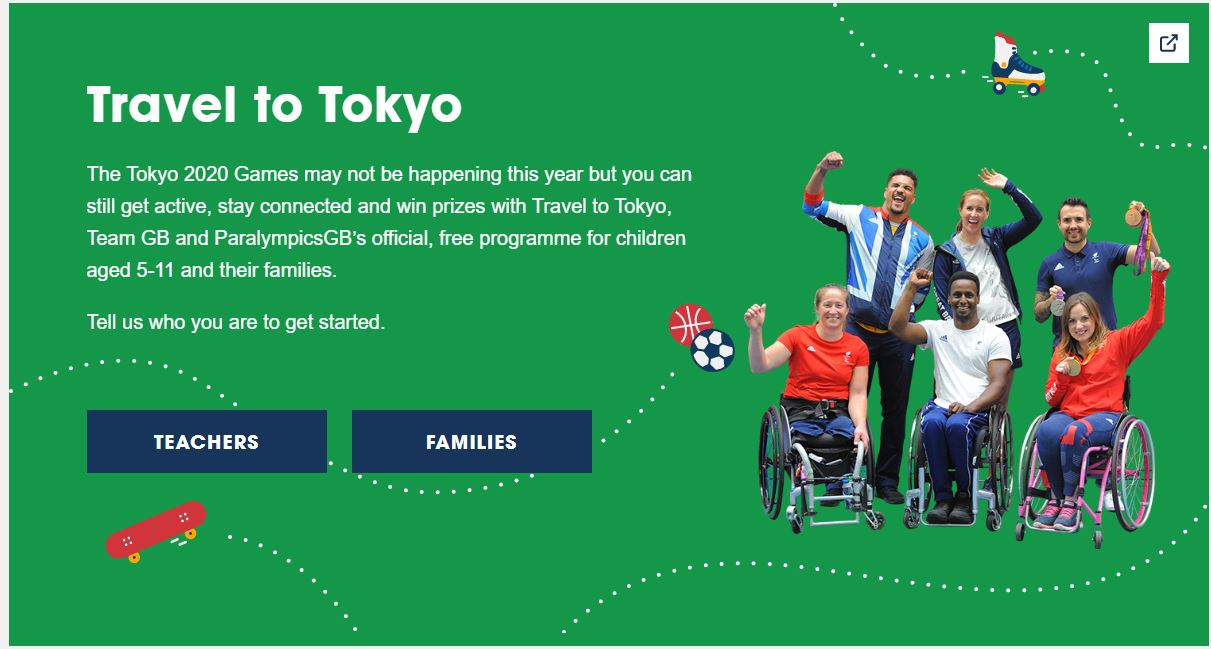 Get Set, Travel To Tokyo Challenge
Range High School will be taking part in Team GB and ParalympicsGB's virtual Travel to Tokyo challenge and we're encouraging the entire school community to join in too!
We have turned the school into a Travel to Tokyo  House teams and will be setting weekly active goals to get involved in. All you need to do is get active as a family and record your activity on our easy-to use Log Activity page.
You can get started by trying some fun Travel to Tokyo activity ideas. All the physical activity your family does will count towards their team goals. You don't need lots of equipment or space – playing in the park or having a dance off to your favourite song – if it gets your heart pumping, it all counts!
You can keep track of your house team's progress and check out the weekly prize on our School Dashboard.
Please send us photos and videos of you and your family getting active, so we can share how we're doing! #TTTYourWay or sd@range.sefton.sch.uk